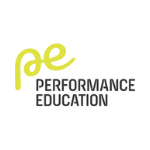 Institute Type:
Professional Year Provider
Main Campus: Level 2, 277 Flinders Lane Melbourne VIC 3000 Australia
PE is passionate about delivering high quality programs with amazing outcomes for graduates. Nationally recognised as one of the largest and best Professional Year providers in Australia, with campuses in Sydney, Melbourne, Adelaide and Brisbane, we have helped 26,147 students, just like you, through our Accounting and IT Professional Year programs.
Performance Education is on a mission to revolutionise graduate employability in Australia, equipping our students with the tools for success through training and quality industry networks. Our mission started over 14 years ago – as top industry recruiters, we saw graduates struggling to enter the competitive job market. Although they were equipped with fresh technical knowledge, ideas and enthusiasm, graduates were hindered by a lack of workplace skills and experience. At PE, we believe that every graduate should have the opportunity and skills to pursue the career of their choice. Our Professional Year programs combine our expertise in recruitment, training and professional services to give graduates the skills and qualities that employers look for in prospective candidates. We work with over 6,600 industry partners who are passionate about improving employability for the next generation, giving our graduates the real-world experience they need to thrive. We are Australia's largest Professional Year provider, with campuses across 4 cities and classes running 7 days a week. We've changed the lives and improved the employability of over 22,600 graduates – and we're still going strong. In our first 12 years we were featured in the BRW Fast Starters list twice and have since grown to become recognised as an industry leader, delivering outstanding employment outcomes to thousands of graduates across Australia.