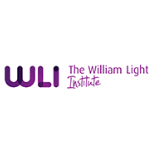 Institute Type:
Professional Year Provider
Main Campus: Level 1, 131 Queen Street, Melbourne, Victoria 3000
Additional Campuses:
1.
Level 4, 136 Chalmers St, Surry Hills, NSW 2010
2.
Level 2, 127 Rundle Mall, Adelaide, South Australia 5000
William Light is an ACS accredited provider of the Professional Year Program (ICT) in Adelaide, Sydney, and Melbourne. WLI is helping international student IT graduates to launch their IT careers in Australia.
The William Light Institute is building a tradition of innovation and professionalism in following the career of our namesake, Surveyor General William Light. We will achieve this through excellent teaching across a focused range of career-orientated disciplines and professions. We will be a growing, internationally orientated, financially sustainable organization, with a clear set of directions and a fundamental focus on student learning. We will provide a vibrant intellectual environment that will be satisfying for staff, rewarding for students, and relevant for business. We will contribute to society through the provision of opportunities for students to engage in and become a real part of Australian culture and community.
The William Light Institute has successfully developed a track record in providing high-quality courses for international students. Our supportive, friendly student-oriented environment has allowed many students to thrive whilst at the same time ensuring that our educational standards are of the highest order. The William Light Institute has also developed invaluable relationships with industry and this connectedness will ensure that we maintain the relevance of our courses to the job market.
In a significant partnership with the Australian Computer Society, we are delivering the Professional Year Program (PYP) for international students who have obtained a computing/ICT qualification in Australia. The Professional Year Program is designed to make graduates ready for Australian organizations.