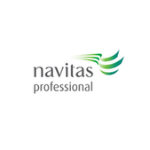 Institute Type:
Professional Year Provider
Main Campus: Level 8, 123 Lonsdale Street Melbourne, VIC 3000
Additional Campuses:
1.
Level 15, 255 Elizabeth Street Sydney, NSW 2000
2.
Level 8, 123 Lonsdale Street Melbourne, VIC 3000
3.
Ground Floor, East Tower, 410 Ann Street Brisbane, QLD 4000
4.
Level 8, Brookfield Place, 125 St Georges Terrace Perth, WA 6000
5.
Level 5, 16-20 Coglin Street Adelaide, SA 5000
6.
Level 6, 152 Macquarie Street Hobart, TAS 7000
7.
A, Building 5, University Drive Bruce, ACT 2617
8.
Orange Building, 10.1.07, Charles Darwin University, Ellengowan Drive Casuarina, NT 0810
Navitas Professional is a professional development and education expert specializing in career-focused programs for outstanding employment outcomes. Navitas Professional has been delivering career readiness solutions to tertiary students, graduates, and young professionals since 2008. A leader in the private education industry, we recognize that graduates need a competitive edge to gain employment.
Navitas Professional delivers the Professional Year Program (PYP) to international Accounting, IT and Engineering graduates. It is the only education provider in Australia to offer the PYP in all three career disciplines in eight locations: Adelaide, Brisbane, Canberra, Darwin, Hobart, Melbourne, Perth, and Sydney. The PYP aims to build industry-specific and employability skills through a combination of coursework and internships.