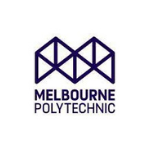 Main Campus: 77 St Georges Rd, Preston VIC 3072
Additional Campuses:
2.
Heidelberg West, VIC, Australia
Melbourne Polytechnic, formerly NMIT, is a vocational education (TAFE) and higher education institute located in Melbourne, Australia predominantly in the northern suburbs but also in the south with a campus at Prahran. It has seven functioning campuses located at Preston, Collingwood, Epping, Fairfield, Heidelberg, Prahran, Greensborough, training sites at Broadmeadows, and country training facilities at Eden Park, Yan Yean and Ararat.
A wide selection of study options in vocational education are offered from short courses, pre-apprenticeships, apprenticeships and traineeships through to certificates, diplomas, advanced diplomas, and onto higher education, tertiary degrees under the Australian Qualifications Framework. In 2013, there were 511 Full Time Equivalent (FTE) teaching staff and 348.5 (FTE) support staff employed by Melbourne Polytechnic delivering over 500 courses.[3] There were 50,203 total enrolments as at November 2014 including 6,284 off-shore students at overseas partner institutions. Melbourne Polytechnic is the largest provider of primary industry training in Victoria and one of the largest in Australia offering a diverse range of courses from practical short-courses to a Bachelor of Equine Studies and Bachelor of Agriculture and Technology focusing on Viticulture, Agronomy, Agribusiness and Aquaculture.