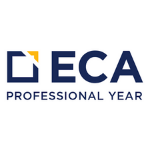 Institute Type:
Professional Year Provider
Main Campus: Level 4, 1-3 Fitzwilliam Street, Parramatta, NSW 2150
Additional Campuses:
1.
Level 7, 399 Lonsdale Street, Melbourne, VIC 3000
2.
Level 1, 126 Margaret Street, Brisbane, QLD 4000
Education Centre of Australia (ECA) was established in 2006 and is at the forefront of Australia's higher education sector. We are renowned internationally for the quality of our teaching, academic expertise and research integrity.

ECA is a diverse educational group that supports students throughout their academic journey, through English language courses, undergraduate and postgraduate degrees, across the broad spectrum of disciplines.
ECA Group is a pioneering leading education group offering end to end services to students right from arriving in Australia through to employment. At ECA, we are known for our ability to understand and respond to the future of the international student market. At the completion of your course, we provide professional internships to move you forward in your career. Integrity, equality, and inclusion are at the heart of what we do. We strive to achieve academic excellence and assist students in a supportive and welcoming environment.
As experts in the international student market, we have helped tens of thousands of students from around the world to transform their lives.
ECA has partnerships with the NSW Business Chamber, Australian Institute of Management (AIM), Australian Council for Private Education and Training (ACPET), National Institute of Accounting (NIA), Certified Practicing Accountants (CPA), Australian Computer Society (ACS), and Chartered Accountants (CA). As part of our commitment to providing lifelong learning opportunities for the global student community, we offer a range of highly flexible partnerships that help universities to achieve:
High impact, fast turn-around growth solutions
Diversified revenue streams
Strong and diverse student populations
Safe navigation of the international student market
High admission and retention levels
Improved student outcomes and employability