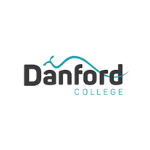 Institute Type:
Private Institution
Main Campus: Level 8, 277 William Street Melbourne 3000 VIC
Additional Campuses:
1.
Level 7, 310 King Street Melbourne 3000 VIC
Danford College is a young, dynamic and friendly college in beautiful surroundings located in Melbourne offering the chance to study in a peaceful environment with professional staff. Danford College is committed to excellence in education. As a Registered Training Organization and a CRICOS Provider, we are committed to creating greater educational value in our community.
Since 2007, Danford College has provided high quality education to students from around the world. Since opening our new campus on William Street in Melbourne's CBD, we expanded our facilities and have grown to a capacity of 1529 students. In our high-tech, modern classrooms, Danford College offers nationally recognized qualifications in a wealth of professional disciplines.

We're proud of the high quality of our education: our experienced and qualified staff, and our promise to help every student get the best out of their education. We believe this commitment to excellence is what sets us apart. Pathways to your future career, as well as further tertiary study, are also within reach. Danford's partnership with Melbourne Polytechnic ensures completing a qualification with us can contribute to credit transfer into a Bachelor's degree.

We look forward to welcoming you to our diverse and friendly campus soon.